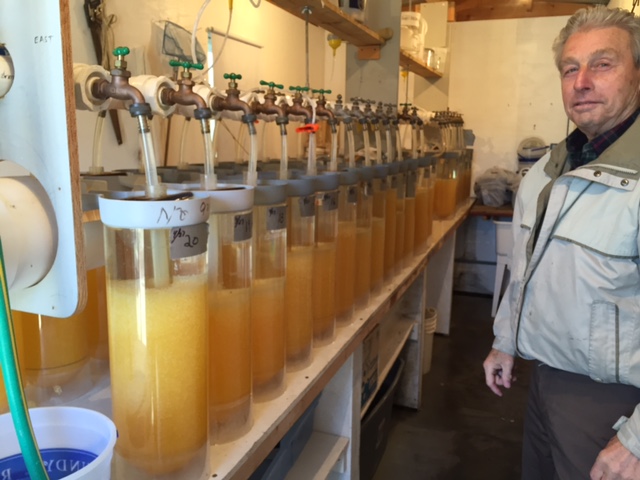 Green Lake has finished with egg harvesting on 4-30-16. With 7 WFT nets and 3 DNR nets in 8 NN Green Lake volunteers captured 323 total walleyes. 182 females of which 132 were workable fish to 141 males, each female averaged 77'091 eggs. We had 9 sub 15" and 20 recaptures, and we had 24 walleyes that exceeded the 26" mark and were released un-striped. The largest was 29" and the smallest was 13.5.
Attached is a daily netting/hatchery log and hatching time-line calendar, we have a full hatchery at 79.5 quarts or 10'176'000 fertilized eggs!
The week of May 15th should be wild!