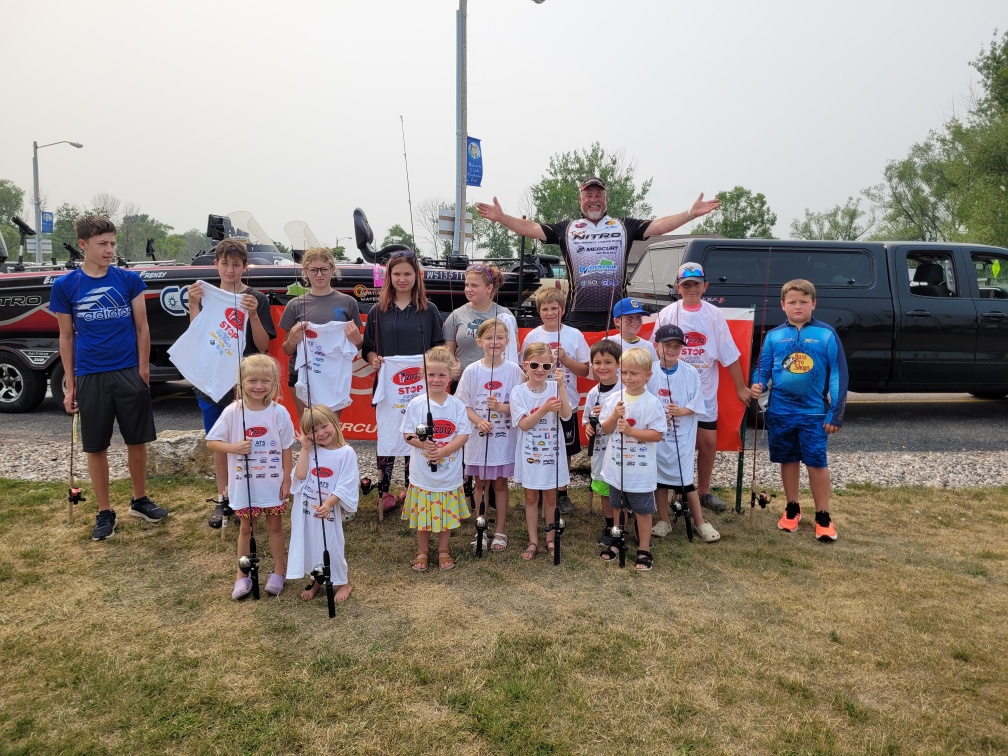 Dear Walleye for Tomorrow members:
On July 15, 2023, Oconto Wisconsin hosted a local fishing tournament named Escape Realty Walleye Invitational. This tournament also includes a Youth/Family Education Moment which was a collaboration between myself Captain Kevin Ellman and my son Captain Jason Ellman – owner of Northern Water Excursions. I conducted a session in which I shared and demonstrated boat and water safety, education on invasive species along with some fishing tips and insights to our young participants. This year we had 24 children engaged in our presentation and I have included a number of pictures to share the success of our day!
Due to the generosity of our sponsors like Walleyes for Tomorrow, we were able to both educate and provide fishing poles to a very excited and engaged group of young anglers!
I wanted to take a moment and thank the Walleyes for Tomorrow organization not only for providing outstanding products but also for their ongoing investment in our children and our future anglers of tomorrow. Your donations and sponsorship over the years have made a difference in the communities we live and fish in!
It is my intent to continue to bring the joy of fishing to our young anglers in the upcoming years and am hopeful that the Walleyes for Tomorrow organization will continue to support and contribute items to share in recognition of our commitment to our fishing future!
Thank you for your ongoing support.
Captain Kevin Ellman